Vodafone Car Alarms Fully Supplied and Installed in Stockport, Manchester, Cheshire & the North West.
Autosecure have been supplying and installng Vodafone car alarms systems (formerly known as Cobra alarm systems) throughout Stockport, Manchester and Cheshire for 33 years. We are a fully accredited and certified Vodafone Automotive dealer and installer. We have huge experience in vehicle electrics and are the market leaders in the installation of all car alarms and van alarms around Manchester.
Autosecure, which was established in 1989, supply the full range of Vodafone alarms and immobilisers which will protect your car from damage or theft and come with a full two years parts and labour warranty.
We are able to supply and install alarms into cars and vans as well as motorhomes.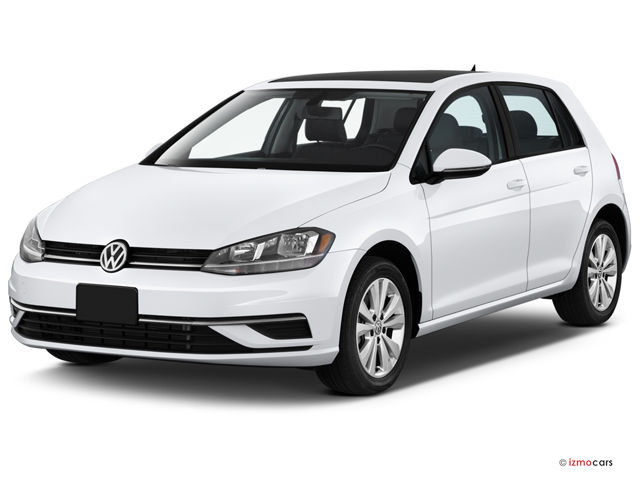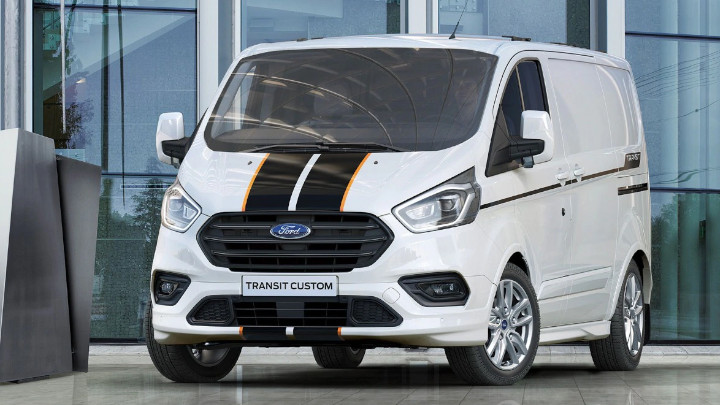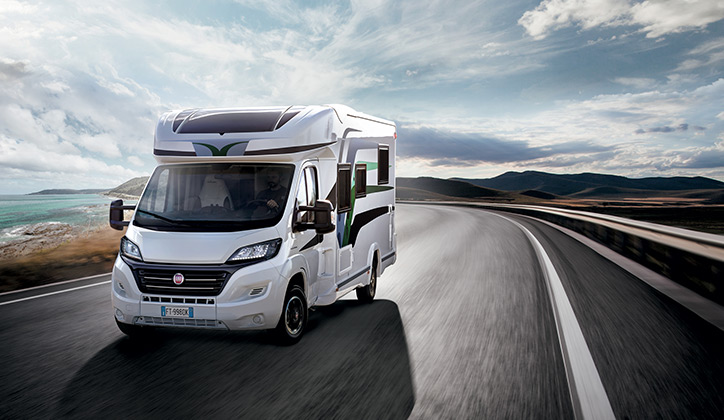 Our engineers are fully trained to the highest standards and are fully insured to work on your vehicle. Our after sales service is second to none. We are able to supply and install your car alarm to your vehicle at your home or office seven days a week at a time to suit you.
Most car alarms take less than a couple of hours to complete and an insurance installation certificate will be issued to the customer upon completion. We can install all types of Vodafone car alarms into all cars, vans and motorhomes ranging from an old classic car to the very latest vehicles equipped with complex computer controlled wiring systems.
All of our car alarm systems will offer protection to your doors, boot and bonnet whilst also protecting your belongings on the inside of your car.
These car alarm systems from Vodafone also come with other features including a battery back up siren in case the car thief disconnects your cars battery and remote control central door locking so no keys are needed to unlock your cars doors.
All systems come with colour coded ultrasonic sensors which will protect your cars glass and interior of the vehicle. Other useful features include panic facility and emergency pin code override including anti hijak function and dual point immobilisation.
Whether your after a basic remote control central locking car alarm system to a full Thatcham category one alarm and immobiliser or even a Thatcham 2-1 can bus integrated system for the very latest cars which will work along side the vehicles original factory fitted immobiliser then we can help. Please see below for a more detailed description on all our products.
Vodafone 4138 Car Alarm System. This is Thatcham Category One Approved Fully Fitted from £219.
This car alarm system from Vodafone comprises of a fully battery back up alarm system along with a passive arming dual circuit engine immobiliser to prevent your car from being stolen. This system will not only protect your vehicles doors boot and bonnet but also protect your windows from being smashed aswell as protecting your cars interior.
This Thatcham category one car alarm system also comes with colour coded ultrasonics and two high security waterproof remote controllers. In case of loss of your remotes it also has an emergency pin code override. Once you switch your car alarm on it will lock all your doors and immobolise your vehicles fuel pump and starter motor.
Features include panic facility and ultrasonic inhibit so you can leave pets in your car with your alarm on.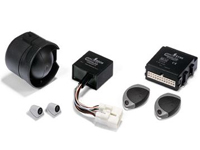 Vodafone 4698 Car Alarms System. This is a Thatcham Two to One Upgrade Alarm System Fully Installed From £199.
This alarm system has a battery back up siren and comes with many features including panic facility anti hijak and emergency pin code override. As you would expect this also protects your car doors boot and bonnet and comes with interior ultrasonic sensors.
The two supplied slimline waterproof remote controllers once pressed will switch your car alarm on and operate your vehicles central locking system aswell as flashing your indicators. Many functions can be programmed on installation including arming and dis-arming chirps and adding more remote controllers.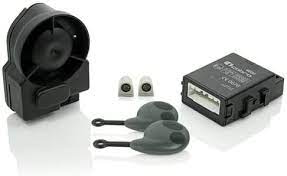 Vodafone 4615 Can Bus Alarm System Fully Installed from £199.
This thatcham 2-1 can bus car alarm system is designed to work in conjunction with all the very latest modern cars which are can bus enabled. This alarm system is very secure due to the fact it will only switch on via your original remote controller once deadlocked and only switch off once the original controller is pressed again so even if a thief managed to open your deadlocks on your car this alarm system would be activated and wont turn off.
Because this car alarm is thatcham approved it comes with a full battery back up siren and emergency pin code override. Because most vehicles from 1997 have a thatcham category two factory fitted immobiliser then fitting this system as well would result in upgrading your cars alarm system to thatcham category one status.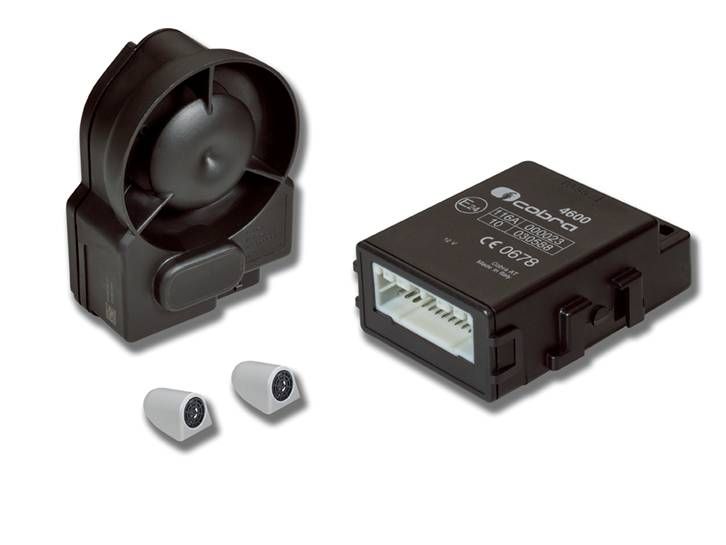 Vodafone 4615 ADR Can Bus Alarm System Fully Installed from £279.
This alarm system has all the features of the Vodafone 4615 but comes with additional ADR cards. This added feature protects your car from key cloning. This alarm will only fully disarm once it receives a wireless signal from the ADR card. This means if someone has a spare set of keys to your car, the alarm won't disarm and will keep your car from starting unless the ADR card is nearby.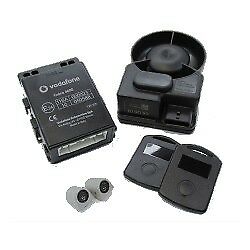 Vodafone 8510 Dual Circuit Immobiliser Fully Installed From £129.
This simple but effective device will automatically immobilise your vehicle from starting 30 seconds after you turn off your ignition.
The Vodafone LED on your dashboard will start flashing and will only switch off once a touch key touches the recep lock. Two high security touch keys come with this immobiliser.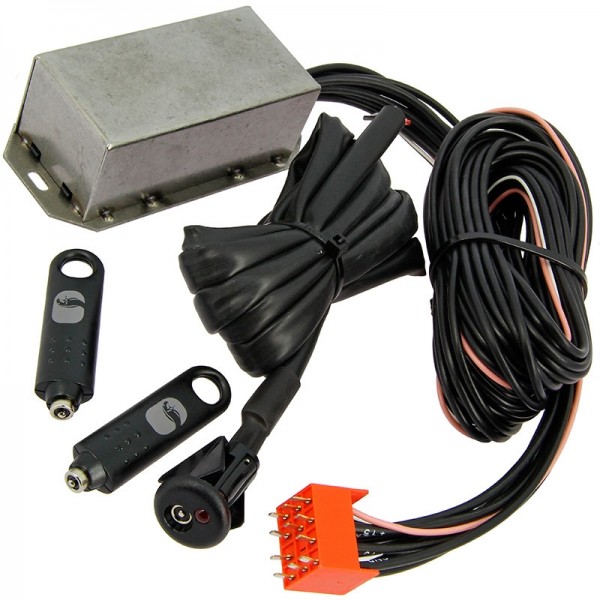 Our Mobile Installation Service covers all the following areas for Car Alarm installations –
Altrincham – Accrington – Ashton – Bolton – Bramhall – Bury – Buxton – Burnley – Bredbury – Barnsley – Bradford – Bootle – Cheadle – Chorley – Chorlton – Cheadle Heath – Cheadle Hulme – Cheshire – Chester – Crewe – Congleton – Didsbury – Derbyshire – Dukinfield – Edgeley – Eccles – Fallowfield – Gatley – Glossop – High Peak – Hyde – Hazel Grove – Knutsford – Leeds – Liverpool – Leigh – Lancashire – Lymn – Levenshulme – Macclesfield – Manchester – New Mills – Northwich – Offerton – Oldham – Preston – Prestwich – Poynton – Rochdale – Reddish – Romiley – Stockport – Stoke On Trent – Sale – Sheffield – Swinton – St Helens – Salford – Tameside – Trafford – Urmston – Wythenshawe – Winsford – Wakefield – Whitefield – Whalley Bridge – Wales – Wigan – Warrington – Wilmslow.
Postcodes Of The Areas Covered By Our Mobile Installation Team-
BB , BD , BL , CH , CW , FY , L , LA , LS , M , OL , PR , SK , ST , S , WA , WN.
Please Contact Us If You Require An Installation Outside Of Our Areas.